Digital Nomad Colombia Visa
Capital: Bogota
Population: 51.27 million (2021)
Official language: Spanish
Local currency: Colombian peso
Colombia is the 26th largest country in the world and is located in the northwest of the South American continent. Bogota, the capital and largest city of the archipelago, is located in the middle of the country. The local currency is the Colombian Peso (COP) and is equal to 0.00021 US Dollars.
The climate is tropical and isothermal.
What to do in Colombia
?
The Ministry of Tourism website is full of ideas for activities. In 2 years, you won't have time to get bored.Take the opportunity to admirethe humpback whales in Chocó. Travel back in time through the streets of colonial Cartagena. Soak up the sun on the island of San Andrés. If you like to climb imposing mountains and discover natural landscapes among animals and hundreds of plant species, don't hesitate to go to the Sierra Nevada de Santa Marta. Explore the Amazon rainforest. Learn about coffee culture by visiting haciendas that teach how to grow, thresh and roast coffee. Swim with stingrays. Go to a salsa class. Stroll the streets and experience the best party in Colombia, the Carnival of Barranquilla.
Colombian cuisine varies from region to region, depending on the cultures of each climate: fish and tropical fruits in the warm coastal regions, citrus and typical fruits in the temperate regions, potatoes and corn in the colder regions.
Cost of living in Colombia
The cost of living is low in Colombia. In fact, the average monthly net salary (after taxes) is currently $284.4. Rents and food prices are much lower than in Europe. For your information, a 3 bedroom apartment in the city center costs about $435 per month to rent.
Health and safety in Colombia
It is not recommended to travel to the border area with Ecuador in the departments of Nariño and Putumayo. In general, it is advisable to be very vigilant in tourist areas, especially in the city center. Security has improved significantly in Medellín, where tourism is growing. An adequate police presence has been established in the city center and around the main points of attraction. For any tourist or sporting activity, especially hiking, paragliding, etc., it is recommended to use recognized support structures, such as travel agencies, associations or professional guides.
This visa will allow you to discover the richness of the Colombian culture, a mixture of Indian, Spanish and African influences. Colombia is suitable for all types of travelers because of its diverse climate, dynamic cities, two oceans, amazing wildlife and a multitude of activities. This developed country will offer you all the necessary infrastructures to succeed in your daily tasks.
How to work in Colombia?
Working remotely has never been easier. There are multiple coworking spaces that allow you to separate your personal life from your professional life. Most of them are located in Bogota and Medellín. We advise you to rent your accommodation close to one of these spaces so that you don't waste time in local transportation and enjoy your free time. You can locate the coworking spaces in Colombia on the map below.
Depending on your use, you will find an internet subscription that suits you. Prices vary between 15€ and 30€/month. The main providers in Colombia are Claro, Movistar and Tigo. There are also wireless wifi boxes for digital nomads, allowing you to enjoy a good wifi connection in a hundred countries.
What is the time difference?
The time zone is UTC-5. Do not neglect the time difference depending on the work you do and your country of origin.The time zone is an important element: there is a psychological risk if the employee connects during the night outside the hours of his colleagues. In some cases, depending on the employee's field of expertise or personality, the time zone difference will not be a key element in the decision. In order not to suffer from loneliness and to integrate as easily as possible, don't hesitate to exchange with other workers in the coworking spaces you will frequent.
To qualify for this visa, you must be able to teleworking abroad. You must have a minimum average bank balance of $900 over the last 3 months. This visa is necessary if you wish to stay more than 6 months in the territory and if you have an unrestricted nationality.
What are the deadlines?
Thanks to Nomamundiyou will be able to obtain your visa in only 60 days. Unfortunately, this time frame varies depending on the occupation of the country. That is why we advise you to apply for your visa a few months in advance.
Can I come with my family?
If you want to develop your children's cultural awareness, what better way than to go abroad as a family. The learning environment for school is different, but you will be able to teach them a new way of life and develop their knowledge of the world. The telework program in Colombia is open to families.
Can I renew my visa at telework ?
You can stay up to 2 years in Colombia if you wish. Indeed, 1 year is often not enough to discover the beauty of the country and its islands. Moreover, if you decide to leave with your family, in order not to disturb your children, it is preferable not to change destination too regularly but to sometimes stay longer in Colombia. This allows them to fully acclimatize to this new way of life. 
Digital Nomad Colombia : consular rates according to status
| Nationality | Consular fees |
| --- | --- |
| Europe and Cuba | 144 € |
| Colombia and the rest of the world | 231,95 $ |
Digital Nomad Colombia : documents to provide
Valid passport
Cover letter in English or Spanish outlining the activity carried out for the current company (non-Colombian) indicating the position and the associated salary (for entrepreneurs, outline the business project and the material and human resources required)

Proof of income and means of subsistence (Minimum average bank balance

balance of $900 for the last 3 months

) by means of bank statements for the last 3 months

Medical insurance for the principal applicant and any dependents
Colombia: What you need to know
Why use Nomamundi for my Digital Nomad Colombia?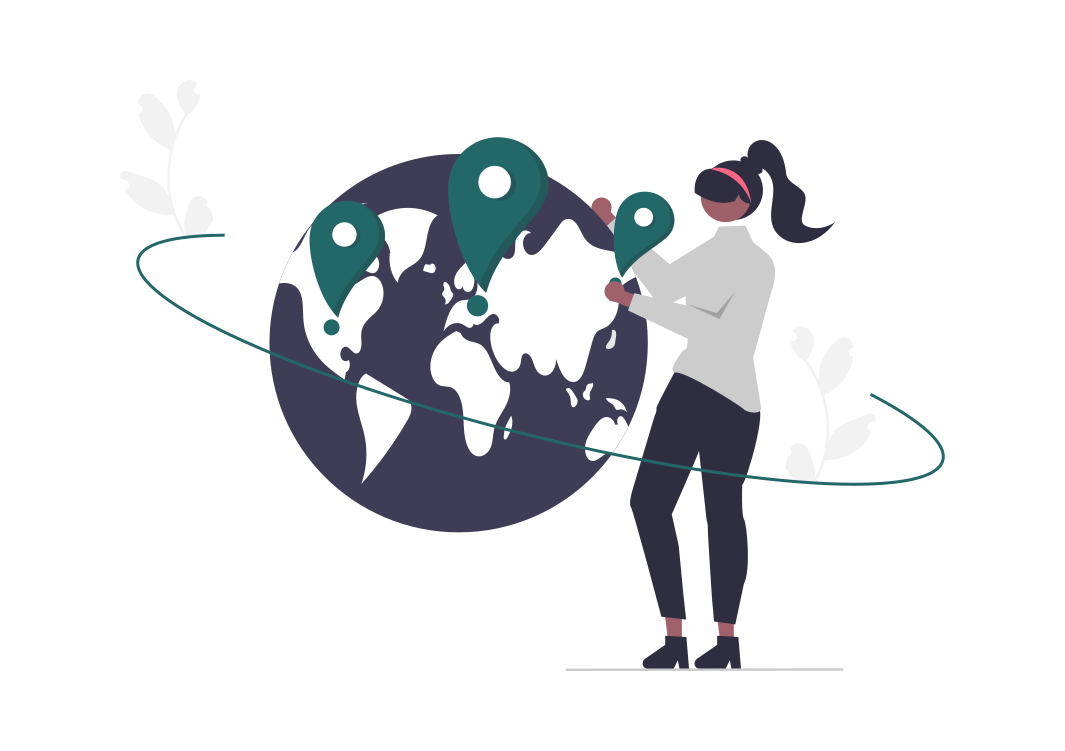 Single price : 90€.
The price of our assistance in obtaining your visa (excluding consular fees)
Digital Nomad Colombia Application Form