Personalized support
The objective of this new destination, bearing the name of a region, is tooffer a unique service to our customers. Indeed, many teleworkers wonder which is the best destination for them. This is where our teams come in, getting to know you and targeting your expectations. We offer each client the Caribbean destination made for them among these 10 archipelagos.
A region where life is good
The Caribbean Sea is an archipelago located in the Americas. These islands are located in the Caribbean Sea, with some bordering the Atlantic Ocean. The region is located in Central and South America and consists of more than 700 islands and coral reefs. The East Caribbean dollar is used as currency in 8 countries. 1 dollar is divided into 100 cents. The East Caribbean dollar is pegged to the US dollar at a fixed exchange rate.
The Caribbean proves to be the ideal destination to improve quality of life and reduce fatigue linked to daily transport times. These islands offer you a change of scenery and the possibility of working in the American and Canadian time zone.
Health and Safety in the Caribbean Islands
You should exercise extreme caution when traveling to the Caribbean despite the drop in crime. Please always check the equipment loaned during activities. Local taxis do not have meters, so be sure to negotiate the price before getting on board.
The Caribbean islands are located far from any continent; therefore, they are vulnerable to natural disasters such as hurricanes and tidal waves.
Why go through Nomamundi for my teleworking visa?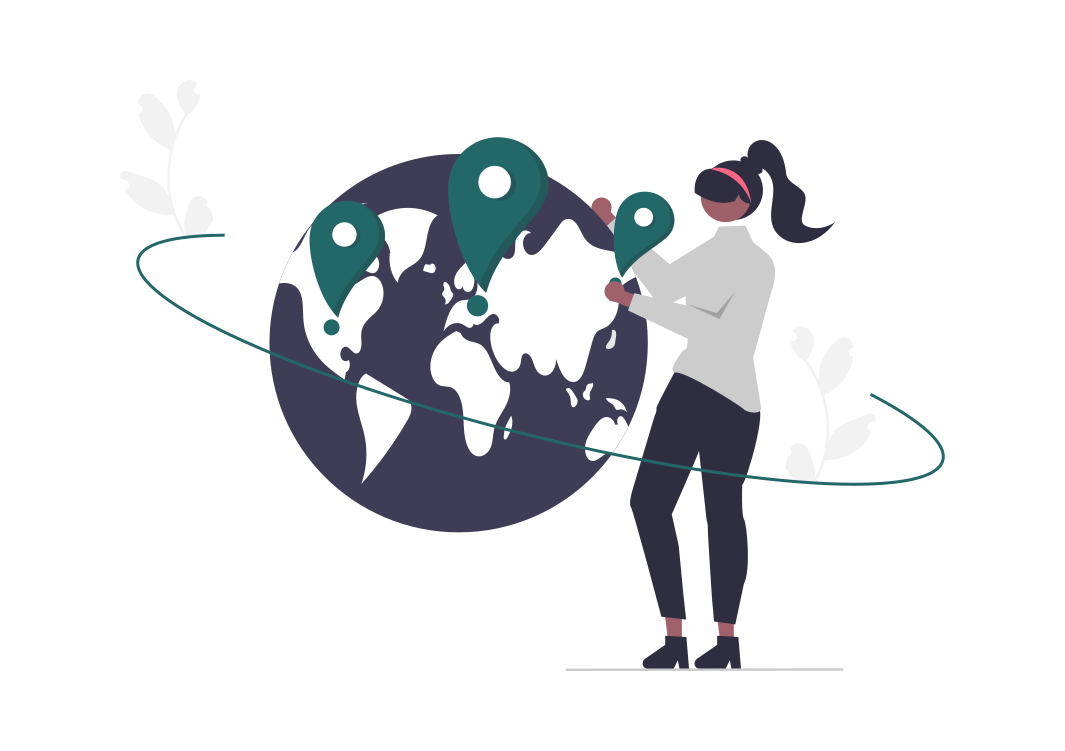 Single price: €90
The price of our assistance in obtaining your visa (to be added to consular fees)
Interested in the Caribbean but undecided on the island of your dreams? Looking for the teleworking destination made for you? We offer to assist and advise you in your decision-making. Don't wait any longer and fill out our form outlining your project, or make an appointment with us and we will get back to you as soon as possible. 
*Our advice is free and this form is not binding.
Explain your teleworking project to us, we will advise you on choosing your destination
To qualify for these visas, you must be able to telework abroad. The conditions regarding income and nationality depend on the desired destination. Our teams are here to advise you and find the Caribbean island made for you.
What are the holdups ?
Thanks to Nomamundi, you will be able to obtain your visa as soon as possible. Unfortunately, deadlines vary depending on the degree of occupation of the archipelagos. This is why we advise you to make your request a few months in advance.
Can I come with my family?
If you want to develop your children's cultural awareness, what could be better than going abroad as a family. The way of learning for school is different but you will be able to teach them a new way of life and develop their knowledge of the world. You can apply for a visa for your family.
Can you renew your teleworking visa?
Most teleworking visas are renewable but this can vary from destination to destination and depending on how long you wish to stay. Indeed, 1 year is often not enough to discover the beauty of the paradise islands of the Caribbean. Furthermore, if you decide to go as a family, so as not to disturb your children, it is preferable not to change your destination every year but to sometimes stay longer there. This allows you to fully acclimatize to this new way of life.