Caribbean Digital Nomad Visa
Capital: Multiple
Population: 44.42 million (2019)
Official languages: Spanish, French and English
Local currency: East Caribbean dollar (EC$)
A personalized accompaniment
The objective of this new destination, named after a region, is tooffer a unique service to our customers. Many telecommuters wonder which destination is best for them. This is where our teams come in, getting to know you and targeting your expectations. We propose to each client the Caribbean destination made for him among these 10 archipelagos.
The Caribbean Sea is an archipelago located in the Americas. These islands are located in the Caribbean Sea, some bordering the Atlantic Ocean. The region is located in Central and South America and consists of over 700 islands and coral reefs. The Eastern Caribbean dollar is used as currency in 8 countries. 1 dollar is divided into 100 cents. The Eastern Caribbean dollar is pegged to the US dollar at a fixed exchange rate.
The climate is tropical.
What to do in the Caribbean?
In 1 year, you will not have time to get bored. Andros is considered the most beautiful island of the Caribbean and the wildest of the Bahamas. It is a beautiful place because of its magnificent beaches lined with vegetation. The island is famous for its blue hole, which can be seen while snorkeling.
The ideal destination for beach lovers is the island of Curaçao in the Netherlands. This island has long sandy beaches and lagoons with water temperatures above 25°C. Flamingos also roam this landmass.
In addition to heavenly beaches, Antigua and Barbuda offers limited accommodations and a less crowded tourist destination. If you need peace and quiet away from the crowds, this is the island for you.
Anguilla is also an ideal resort that avoids the effects of mass tourism.
Access to the 110 km of beaches on the island of Barbados makes it a paradise on earth. The island's crystal clear waters and white sand beaches make it easy to enjoy.
Belize is a paradise for nature-loving travelers. 75% of the country is covered by intact rainforests and 40% of the land is protected.
Long considered a paradise, Bermuda is an archipelago of more than 360 islands and islets to explore with your family, alone or as a couple. Long stretches of pink sand, lush vegetation, various water activities, all in an idyllic setting and a very mild climate.
Dominica is a must for nature lovers, offering beautiful hikes in the heart of lush nature along the trails that cross the island from north to south. It crosses the Three Pitons National Park, which is a UNESCO World Heritage Site.
Montserrat is a very small island inhabited by many exotic and rare plants and animals. The island is a beautiful place to relax and enjoy a variety of water and land activities.
St. Lucia is a destination for those looking to escape the hustle and bustle of everyday life. If you're looking for a low-key getaway, this small island nation has much to offer.
In the Caribbean, fans of Caribbean and Guyanese cuisine, Bahamian culinary specialties and Jamaican preparations will be served. Dishes are often sweet and salty and feature seafood, coconut, sweet potato and plantains.
Cost of living in the Caribbean
The cost of living is very high on most batteries if you decide to consume imported products. However, if you decide to consume local products, the price of your expenses will be much lower. The most expensive islands remain Anguilla, Antigua and Barbuda, Barbados, but especially Bermuda. The capitals are the cities where the cost of living index is the highest.
Health and safety in the Caribbean islands
It is advisable to adopt the utmost caution when traveling in the Caribbean despite the decrease in crime. Please always check the equipment you have on loan for activities. Local cabs are not metered, so be sure to negotiate the price before boarding.
The Caribbean archipelagos has more than 700 islands, islets, reefs and cays. This allows workers of the world to change islands regularly and explore the richness of the countries as well as their seabed. So why not let yourself be tempted by these paradise islands?
How to work in the Caribbean?
Working in the Caribbean can be complicated if you have children. That's why there are coworking spaces that allow you to separate your personal life from your professional life. Currently, coworking spaces have been set up mainly in large cities. Do not hesitate to ask for information because new spaces open regularly. We advise you to rent your home close to one of these spaces so that you don't waste time in local transportation and enjoy your free time. You can locate the coworking spaces on the map below.
Depending on your use, you will find the internet subscription that suits you. Prices can vary from one island to another. We advise you to go to the main providers of the islands which are partly owned by the government. There are also wireless wifi boxes for digital nomads, allowing you to benefit from a good wifi connection in a hundred countries.
What is the time difference?
The time zone varies between UTC-5 and UTC-6 depending on the island you are on. Do not neglect the time difference depending on the work you do and your country of origin.The time zone is an important element: there is a psychological risk if the collaborator connects during the night outside the hours of his colleagues. In some cases, depending on the employee's field of expertise or personality, the time zone difference will not be a key element in the decision. To avoid loneliness, find out about the programs set up by the communities to help you adapt and integrate as easily as possible.
To qualify for these visas, you must be able to teleworking abroad. The conditions regarding income and nationality depend on the desired destination. Our teams are here to advise you and find the Caribbean island that is right for you.
What are the deadlines?
Thanks to Nomamundiyou will be able to obtain your visa as soon as possible. Unfortunately, delays vary depending on the occupation of the archipelagos. That's why we advise you to apply a few months in advance.
Can I come with my family?
If you want to develop your children's cultural awareness, what better way than to go abroad as a family. The learning process for school is different, but you can teach them a new way of life and develop their knowledge of the world. You can apply for a visa for your family.
Can I renew my visa at telework ?
Most visas from telework are renewable but this can vary from one destination to another and according to the length of time you wish to stay. Indeed, 1 year is often not enough to discover the beauty of the Caribbean paradise islands. Moreover, if you decide to leave with your family, in order not to disturb your children, it is preferable not to change destination every year but to sometimes stay longer on site. This allows them to fully acclimate to this new way of life. 
Caribbean Digital Nomad: consular rates according to status
| | Consular fees |
| --- | --- |
| Anguilla | 2 000 $ à 3 000 $ |
| Antigua and Barbuda | 1 500 $ à 3 650 $ |
| Bahamas | 1 025 $ à 3 100 $ |
| Barbados | 2 000 $ à 3 000 $ |
| Belize | 1 000 $ à 6 000 $ |
| Bermuda | 263 $ à 1 052 $ |
| Curaçao | ± 294 $ |
| Dominique | 800 $ à 1 200 $ |
| Montserrat | 500 $ à 1 000 $ |
| St. Lucia | 70 $ à 280 $ |
Caribbean Digital Nomad: documents to be provided
Valid passport
Proof of employment (employment letter from current employer or proof of self-employment)
Medical insurance for the principal applicant and any dependents
Entry visa (if your nationality is concerned)
An empty criminal record
Proof of income (depending on the island)
Caribbean: what you need to know
Why use Nomamundi for my Caribbean Digital Nomad?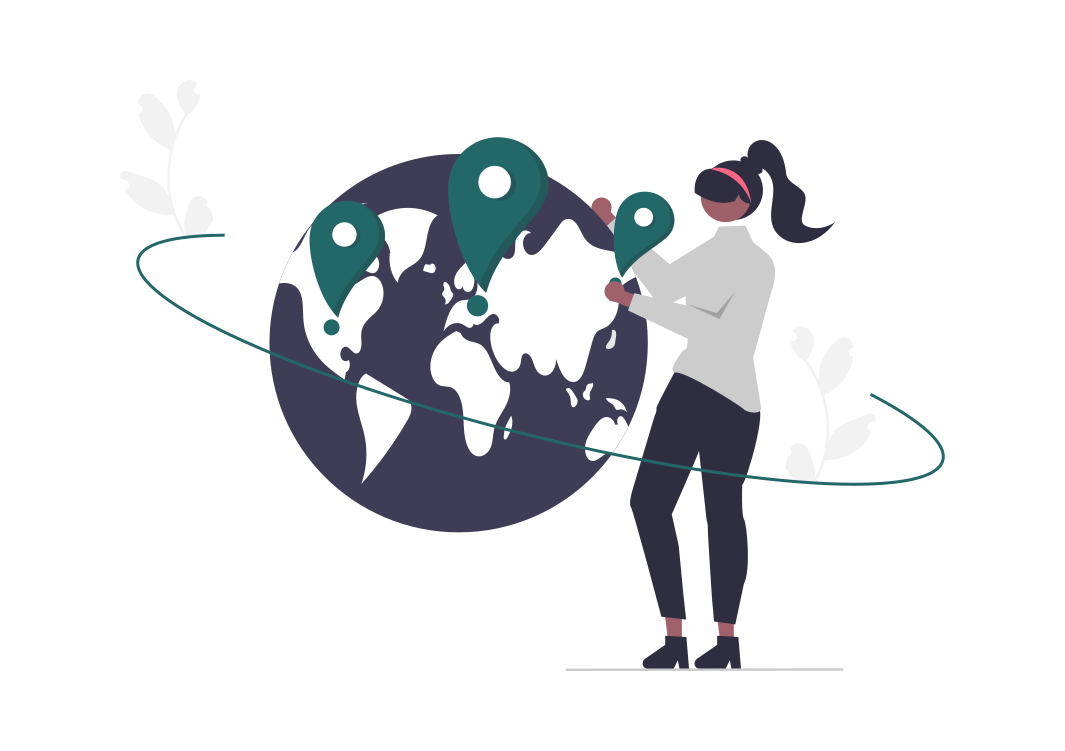 Single price : 90€.
The price of our assistance in obtaining your visa (excluding consular fees)
Caribbean Digital Nomad Application Form