Virtual Working Program Dubai Visa
Capital: Abu Dhabi (United Arab Emirates)
Population: 3,100,000 (2019)
Official language: Arabic
Local currency: United Arab Emirates dirham
Dubai decided in late 2020 to launch a visa from telework called Dubai's Virtual Working Program. The government aims to attract new talent and global expertise. This decision also allows to support the tourism which currently allows to finance big works. This residence permit gives the opportunity to stay more than 1 year and discover more innovation and greatness.
The first city of the United Arab Emirates, Dubai is the capital of the Emirate of Dubai. In recent years we observe a strong expansion in the number of inhabitants of the city. The local currency is the United Arab Emirates Dirham (AED) and is equal to 0.27 US Dollars.
The climate is subtropical and arid.
What to do in Dubai?
The Ministry of Tourism website is full of ideas for activities. In 1 year, you won't have time to get bored. Take in the view from a perch on the Burj Khalifa. Visit the Dubai Aquarium & Underwater Zoo. Marvel at the explosion of colors and diversity of flowers at the Miracle Garden. Visit the Grand Mosque of Abu Dahbi. Experience the calm of the Dubai desert. Take a helicopter ride to see the grandeur of this city.
The food in Dubai is varied. The traditional dishes mix Lebanese, Iranian, Indian and Arabic cultures.
Cost of living in Dubai
The cost of living is very high in the city. The average monthly net salary (after taxes) is currently $4,670. The price of food is very high, as most products are imported. The city does not grow crops, due to the weather and the desert that surrounds it. This city fits any budget, as everything drops in price when you go out of town and meet locals. For your information, renting a 3-bedroom apartment in downtown Dubai costs about $2,900 per month.
Health and safety in the city
The crime rate is close to zero and Dubai is one of the safest cities in the world. Many local travel agencies that organize tours in the country, including desert treks, do not carry insurance for this purpose. It is advisable to check this before making any commitment.
This visa is made for any teleworker. The infrastructure is very developed and allows to work in a comfortable environment. This city, with its structures always bigger than the others, transports us to a new world. Excessiveness reigns supreme over the city. This city is inspiring and will allow you to project beyond your ideas when it comes to implementing projects.
How to work in Dubai?
Working remotely has never been easier. There are about 20 coworking spaces that allow you to separate your personal and professional life. Some of them are even directly located in hotel complexes to make your life easier. We advise you to rent your accommodation not far from one of these coworking spaces in order to avoid wasting time in local transportation and to fully enjoy your free time. You can locate the coworking spaces in Dubai on the map below.
Depending on your usage, you will find an internet subscription that suits you. Prices range from $54.51 USD to $136.25/month. The incumbent provider dominating the Dubai telecommunications market is Etisalat (Emirates Telecommunications Corporation). There are also wireless wifi boxes for digital nomads, allowing you to benefit from a good wifi connection in a hundred countries.
What is the time difference?
The time zone is UTC+4. Do not neglect the time difference depending on the work you do and your country of origin.The time zone is an important element: there is a psychological risk if the employee connects during the night outside the hours of his colleagues. In some cases, depending on the employee's field of expertise or personality, the time zone difference will not be a key element in the decision. In order not to suffer from loneliness and to integrate as easily as possible, don't hesitate to exchange with other workers in the coworking spaces you will frequent.
To qualify for this visa, you must be able to teleworking abroad. All nationalities are eligible for this program. Whether you are an employee or a business owner, you must have a minimum salary of 5,000 USD per month. You cannot be out of the country for more than 6 consecutive months or your visa will be automatically cancelled.
What are the deadlines?
The time frame may vary. It varies according to the degree of occupation of the city. That is why we advise you to make your request a few weeks or even months in advance.
Can I come with my family?
If you want to develop your children's cultural awareness, what better way than to go abroad as a family. The learning process for school is different, but you will be able to teach them a new way of life, develop their knowledge of the world and English. To go abroad with a family, Dubai has adopted a sponsorship system. You must first wait for the approval of the visa application of the main applicant. You can then sponsor your family to join you.
Can I renew my visa at telework ?
This visa is renewable. Dubai has not yet decided to communicate the maximum possible length of stay of telework. At Nomamundi, we advise you to always renew your visa when possible and when you like the destination. Indeed, one year is often not enough to discover a country in its entirety. Moreover, if you decide to go with your family, in order not to disturb your children, it is preferable not to change destination every year but to sometimes stay longer in the country. This allows them to fully acclimate to the new way of life and to feel the benefits of the experience. 
Virtual Working Program Dubai: consular fees according to status
| Status of the applicant | Consular fees |
| --- | --- |
| Principal Applicant | 611 $ |
Virtual Working Program Dubai: documents to be provided
Passport size photo of the candidate(s)

Proof of employment (employees: proof of employment from a current employer with

validity of contract for one year, a minimum salary of 5,000 USD per month, last month's

month, last month's pay stub and bank statements for the previous 3 months; business owners

previous 3 months; business owners: proof of business ownership for one year or

ownership of the business for one year or more, with an average monthly income of

5,000 per month and bank statements for the previous 3 months)

Health insurance with validity of coverage in the UAE, or a

travel insurance with health care coverage (minimum validity of 2 weeks)

(minimum validity of 2 weeks), which can then be changed to health insurance in the

health insurance in the UAE once the visa formalities are

completed.

Passport valid for 6 months
Dubai: what you need to know
Why use Nomamundi for my Virtual Working Program Dubai?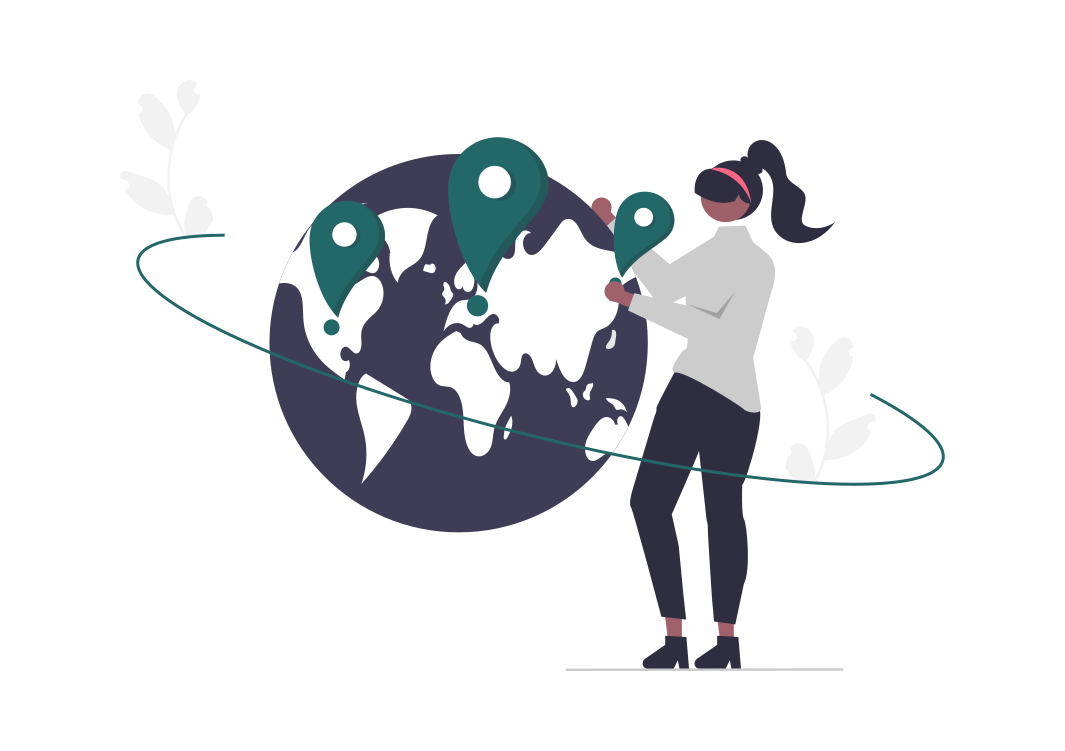 Single price : 90€.
The price of our assistance in obtaining your visa (excluding consular fees)
Virtual Working Program Dubai Application Form