Capital: Taipei
Population: 23,572,052 (2021)
Official language: Taiwanese, Hakka, Formosan languages, Fuzhou dialect, min
Local currency: New Taiwan dollar (TWD)
Taiwan decided in 2018 to launch a combined resident visa, work permit, foreign resident certificate and re-entry authorization program named "Taiwan Employment Gold Card." The government aims to attract talent from around the world to stay in its country. This visa gives the opportunity to stay 1 to 3 years and to combine work and discovery of the country.
Composed of an archipelago including a main island and 165 other small islands, Taiwan is located between Japan and the Philippines. Taipei, the 3rd largest city in the country, is located on the most important island of the archipelago, Taiwan Island. The local currency is the New Taiwan Dollar (TWD) and is equal to 0.035 US Dollars.
The climate is tropical in the south and subtropical in the north.
What to do in Taiwan?
The Ministry of Tourism website is full of ideas for activities. In 1 year, you won't have time to get bored. Climb to the 91st floor of Taipei's 101 Tower, the second highest tower in the world, and enjoy the panoramic view of the island. Hike: Go to Yangmingshan National Park, Taiwan's largest volcanic area. Discover the country's largest waterfalls at Shifen Waterfall.
In Taiwan, you will find traditional dishes from many parts of mainland China. Visit Shilin Night Market and Raohe Night Market to taste the local dishes.
Cost of living in Taiwan
The cost of living is low in the archipelago. The average monthly net salary (after taxes) is currently $1,409.38. For your information, a 3-bedroom apartment located in the city center costs approximately $1,076 per month to rent.
Health and safety within the islands
Taiwan is a very safe place. Nevertheless, cases of assault or extortion are occasionally reported, especially in some bars, clubs or discotheques or when leaving them. It is therefore recommended that visitors adopt basic rules of caution in these places and avoid any ambiguous behavior.
The typhoon period is from July to October. Typhoons can cause flooding, landslides and accidents (falling commercial signs).
This visa will allow you to discover the tranquility of Taiwanese life, a mixture of Japanese and Chinese culture. You will be able to work easily and feel good in this country currently considered as one of the freest in the world. This developed archipelago will offer you all the necessary infrastructures to succeed in your daily tasks.
How to work in Taiwan?
Working remotely has never been easier. There are multiple coworking spaces that allow you to separate your personal life from your professional life. Most are located in New Taipei. We recommend that you rent your home close to one of these spaces so that you don't waste time in local transportation and can enjoy your free time. You can locate the New Taipei coworking spaces on the map below.
Depending on your use, you will find an internet subscription that suits you. Prices vary between 15€ and 34€/month. The main provider on the island of Taiwan and one of the most important in Asia in terms of revenue is Chunghwa Telecom. There are also wireless wifi boxes for digital nomads, allowing you to benefit from a good wifi connection in a hundred countries.
What is the time difference?
The time zone is UTC+8. Do not neglect the time difference depending on the work you do and your country of origin.The time zone is an important element: there is a psychological risk if the employee connects during the night outside the hours of his colleagues. In some cases, depending on the employee's field of expertise or personality, the time zone difference will not be a key element in the decision. In order not to suffer from loneliness and to integrate as easily as possible, don't hesitate to exchange with other workers in the coworking spaces you will frequent.
To qualify for this visa, you must meet many conditions. You must be a recognized expert in your field of expertise (economy, finance, culture & arts, architectural design, national defense, sciences science & technology, law, sports, education). The most accessible criterion is a monthly income of at least 160,000 TWD. All nationalities are eligible for this program. This visa allows you to enter and leave the country several times during your stay.
What are the deadlines?
Thanks to Nomamundi, you can obtain this visa in only 60 days. Unfortunately, this time frame varies depending on how busy the island is. That is why we advise you to apply a few months in advance.
What is the price of our services?
The price of the visa will depend on the duration of the visa and your nationality. Visa fees range from $100 to $310.
Can I come with my family?
If you want to develop your children's cultural awareness, what better way than to go abroad as a family. The learning curve for school is different, but you can teach them a new way of life and develop their knowledge of the world. Once the principal applicant's Gold Card application is approved and he or she is in the country, the family will be eligible for family reunification. Your family can enter Taiwan on a visa-exempt entry visa or the family reunification visitor or resident visa issued by the ROC (Taiwan) overseas mission.
Can I renew my visa at telework ?
You will be able to stay up to 3 years on the island of Taiwan if you wish by making a new visa application. Indeed, 1 year is often not enough to discover the island. Moreover, if you decide to go with your family, in order not to disturb your children, it is preferable not to change destination every year but to sometimes stay longer on the island. This allows them to fully acclimatize to this new way of life. We advise you to apply for a 3-year visa from the start, if you intend to stay, to avoid higher costs.
Gold Card: consular rates according to status
| Status of the applicant | Duration of the visa | Consular rate |
| --- | --- | --- |
| Principal applicant with a nationality other than the United States | 1 year | NT$3,700 |
| | 2 years | NT$4,700 |
| | 3 years | NT$5,700 |
| Principal applicant with US nationality | 1 year | NT$6,460 |
| | 2 years | NT$7,460 |
| | 3 years | NT$8,460 |
Gold Card: documents to be provided
Passport size photo of the candidate(s)

Supporting documents (proof of professional qualifications see for each field, cv, work contract)

Passports

Previous resident alien certificate
Taiwan: what you need to know
Why use Nomamundi for my Gold Card?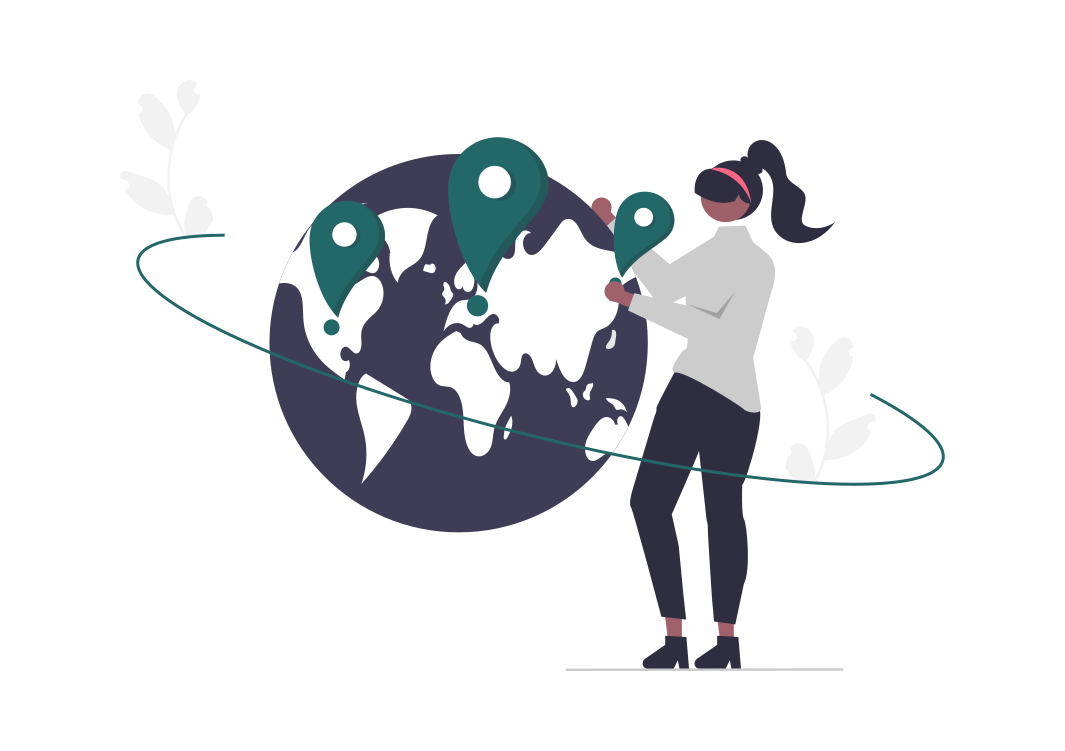 Single price : 90€.
The price of our assistance in obtaining your visa (excluding consular fees)
Gold Card Application Form