Capital: Port-Louis
Population: 1,266,000 (2020)
Official languages: English and Mauritian Creole
Local currency: Mauritian Rupee (MUR)
The Republic of Mauritius has decided, in November 2020, to launch a visa of telework named Premium Visa. The government aims to revive tourism in the archipelago following the health crisis. This residence permit gives the opportunity to stay 1 year and combine work and discovery of the islands.
Composed of an archipelago of 6 islands, the Republic of Mauritius is located east of Madagascar. Port Louis, the capital and largest city of the country, is located on the most important island of the archipelago, Mauritius. The local currency is the Mauritian Rupee (MUR) and is equal to 0.022 US Dollar.
The climate is tropical.
What to do on the islands?
Despite its small size, you won't find anything to be bored of in Mauritius. Stroll along the beach of Flic en Flac and meet the local population (Mauritius). Take a hike: head to the highest point of the Pouce Mountain for a panoramic view of the island. Enjoy a barbecue on Ile aux Cerfs. Attend a mass in the church of Cap Malheureux. See real Mauritian life in Port Louis. Discover the culinary journey of the tea route.
The food is varied in Mauritius. The dishes are based on fish, meat, vegetables, but also tropical fruits. Try the fried mine, a specialty made of Chinese noodles, eggs, cabbage and meat of all kinds. You also have the possibility to go to neighboring India.
Cost of living in Mauritius
The cost of living is low in the archipelago. Indeed, the average monthly net salary (after taxes) is currently $537.86. Prices are much lower than in Europe. For information, the rent of a 3 bedroom apartment located in downtown Port-Louis costs about $653 per month.
Health and safety on the islands
It is advisable not to wear jewelry or valuables to avoid attempted theft, as Mauritius is a very touristy place.
Mauritius has been voted by Nomamundi as the best destination for teleworking. This visa is the cheapest and fastest to obtain for any teleworker in the world. Everyone can find themselves in this island, whether you are a backpacker or a stroller.
How to work in Mauritius?
Working in Mauritius can be complicated if you have children. That's why there are coworking spaces that allow you to separate your personal life from your professional life. Currently, about ten coworking spaces have been set up in Mauritius. We advise you to rent your accommodation close to one of these spaces in order to avoid wasting time in local transportation and to fully enjoy your free time. You can locate the coworking spaces in Mauritius on the map below.
Depending on your use, you will find an internet subscription that suits you. Prices range from €20 to €40/month. The historical provider dominating the Mauritius telecommunications market is Mauritius Telecom and is partly owned by the government. There are also wireless wifi boxes for digital nomads, allowing you to benefit from a good wifi connection in a hundred countries.
What is the time difference?
The time zone is UTC+4. Do not neglect the time difference depending on the work you do and your country of origin.The time zone is an important element: there is a psychological risk if the employee connects during the night outside the hours of his colleagues. In some cases, depending on the employee's field of expertise or personality, the time difference will not be a key element in the decision. To avoid suffering from loneliness and to integrate as easily as possible, do not hesitate to exchange with other workers from around the world in the coworking spaces you will be brought to.
A Premium Visa is required for those who intend to stay in Mauritius for a period exceeding 180 days in a calendar year. To qualify for this visa, one must be able to teleworking abroad. All nationalities are eligible for this program. You must have a minimum average bank balance of €1,500/month per applicant. In addition, if you are traveling with your family, you will need to have an additional minimum of $500 per month/dependent person under the age of 24.
What are the deadlines?
Thanks to our services, you can obtain this visa in only 48 hours. Unfortunately, this time period varies according to the degree of occupation of the islands. That is why we advise you to make your request a few days in advance.
Can I come with my family?
If you want to develop your children's cultural awareness, what better way than to go abroad as a family. The learning process for school is different but you can teach them a new way of life and develop their knowledge of the world. The Mauritius Premium Visa allows you to go teleworking with your family.
Can I renew my visa at telework ?
This visa is renewable. Mauritius has not yet decided to communicate on the maximum possible length of stay of telework. At Nomamundi, we advise you to always renew your visa when possible and when you like the destination. Indeed, one year is often not enough to discover a country in its entirety. Moreover, if you decide to go with your family, in order not to disturb your children, it is preferable not to change destination every year but to sometimes stay longer in the country. This allows them to fully acclimate to the new way of life and to feel the benefits of the experience. 
Premium : consular rates according to status
| Status of the applicant | Consular fees |
| --- | --- |
| Principal Applicant | No |
| Accompanying person (Spouse or dependent child) | No |
Premium : documents to be provided
Passport size photo of the candidate(s)

Proof of income and means of subsistence (minimum amount of

USD 1500 per month/applicant and a minimum of USD 500 per month/dependent

dependent under 24 years of age) through bank statements/attestations or employment

bank statements/attestations or employment contract

Travel and medical insurance for the duration of the stay

Passport

Copy of the accommodation reservation (rental contract or invitation letter

invitation letter including a copy of the passport or national

national identity card of the host/owner)

Arrival and return ticket

Marriage certificate

Letter certifying parental consent for a dependent child

when the child is accompanied by only one parent
Mauritius: what you need to know
Why use Nomamundi for my Premium?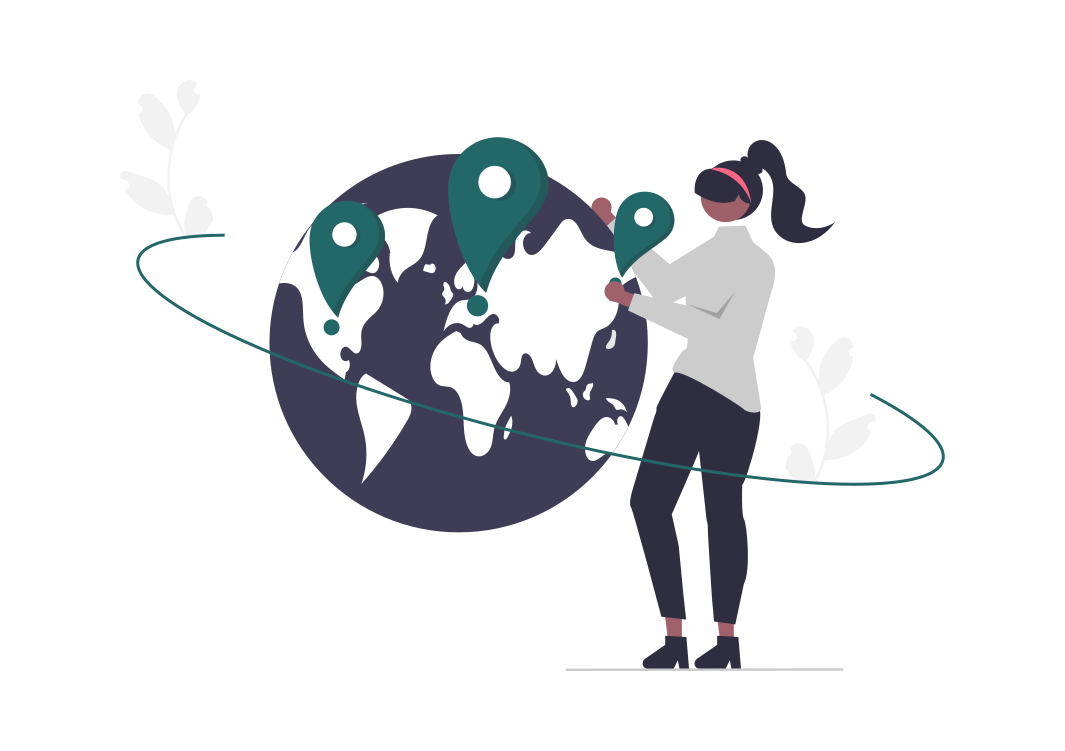 Single price : 90€.
The price of our assistance in obtaining your visa (excluding consular fees)